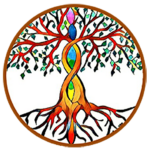 Throughout our lives, we encounter varying degrees of stress and traumatic events that range from mild to temporary to toxic. As we encounter that stress, our mind and our body is overwhelmed and we develop ongoing struggles, even traumatic response, that prevent us from living our best lives. At Family Nurturing Center, our Holistic and Wellness Services take this into consideration. This service offers non-traditional approaches to healing that are rooted in trauma responsive care and have an overarching foundational approach to incorporating a variety of interventions to heal your mind, body and soul. These services can be used to compliment your involvement in other more traditional services, such as, counseling and/ or medication, but can also be used as a source of healing without involvement in other supports.
We strive to offer a variety of holistic and wellness services with carefully selected instructors who can assist you and your family in your journey towards healing. Options can include trauma sensitive yoga, guided meditation, movement therapy, or expressive therapies like art, music and writing. The schedules change quarterly and new classes are added on a rotating basis. (See link to the left to register for classes and see the class schedule).
Each service is provided free of charge and made possible by a grant through the Victims of Crime Act (VOCA). If you have any questions or need additional information or support to register for any listed service, please contact our Prevention and Wellness Specialist, L-A Stopa.
This project was supported by Grant Number VOCA-2020-FamilyNur-00035 awarded through the Kentucky Justice and Public Safety Cabinet by the U.S. Department of Justice.