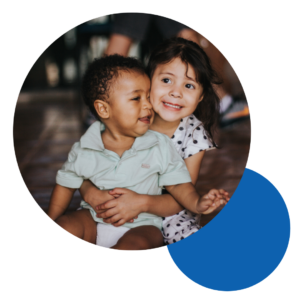 STEP UP FOR CHILDREN
Watch Family Nurturing Center on WCPO, Channel 9, Sunday, April 18th at 1:00 PM
100% of your donation goes directly to our annual fund, serving local families in the Northern Kentucky and Greater Cincinnati area.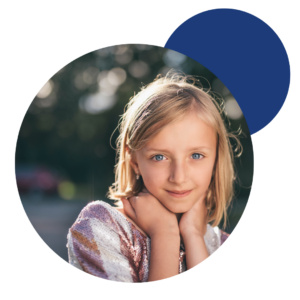 "A 4th grader approached us after a Kids on the Block performance and told us his parents used to spank him and sometimes it left bruises. After seeing the program in 3rd grade, he took the workbook we provided home and showed his parents. They talked about it and his parents have not spanked him since! Now he gets put in time out, his toys taken away and he's grounded from gaming instead."
April is Child Abuse Prevention Month. It is the month to wear blue ribbons, to attend blue ribbon events, and to raise awareness nationwide for a cause close to your heart. Except, for the second time in a row, April isn't like years past.
We're being called on, once again, to step up.
Our families have struggled in 2020. They want to look forward to 2021 with hope. Foster parents need support, children need visitations with their birth parents, birth parents need parenting guidance. Survivors of child abuse, children and adults, need therapy and counseling services. That is why we're here.
That is why you're here.
This year instead of inviting you to attend a live event to honor the brave kids you strive to protect, we'll be coming directly to you. To your home, your living room. On Tuesday, April 13, 2021 we'll be sharing stories of hope, bravery, and resilience on our televised program Step Up For Children. Real stories from your real neighbors.
They share their stories to raise awareness.
They are stepping up. Just like that 4th grader. He took what he knew and he brought awareness to those around him. He made a difference, in his own life, in his family's life, and in the lives of everyone around them.
How will you Step Up for Children?
Times are hard. We know. But there is a light at the end of this long pandemic tunnel and these kids need to know that they aren't forgotten. Despite everything you've gone through, you remember them. You care about them. 
You did whatever you could.
And that is a difference they will remember forever.
Thank you for considering a donation.  Please join us Sunday, April 18 at 1:00 p.m. on WCPO TV Channel 9 as we honor those dedicated to preventing child abuse. As we honor you.
Gratefully,
Jane Herms
Executive Director