Overview
Child Abuse Treatment Services at Family Nurturing Center encompass multiple program components. All services are free of charge as dictated by federal funding. An intake is required before beginning any program. 
Contact the Case Manager, 859-538-1613 to schedule an intake.  Kentucky Cabinet Workers, school personnel and other professionals referring clients, please submit the required referral form.
Programs
TIC-TOC is a twelve week program serving child victims of sexual abuse ages 4-18, their non-offending parents, caregivers and siblings.  Weekly groups for children, who have been sexually abused, include topics on managing uncomfortable feelings, psycho-education, ways to communicate feelings to family, increasing safety, and helping to build a strong support system for those involved.  Group topics follow a trauma focused model.
Because child sexual abuse impacts the entire family, separate groups are provided for parents and siblings to help address their unique needs, provide education and offer support.  Child care may be available for children under the age of four.
The next round of Tic Toc begins on Monday, January 22nd. 
Individual and Family Counseling is also available to help children with a history of abuse/trauma (including physical abuse, sexual abuse, emotional abuse/neglect and witness to domestic violence).  Our staff is trained in evidence-based therapies to address trauma, grief, and interactions between parent and child, including Trauma Focused-Cognitive Behavior Therapy (TF-CBT) and Parent Child Interaction Therapy (PCIT).
Case Management Services are available for children and families on an as needed basis to help connect families with resources.
We also offer services for adults who experienced childhood sexual abuse.  Please visit S.O.A.R. (Survivors of Abuse Recovery) to learn more about this adult only program.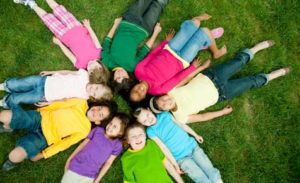 S.P.A.R.K. (Sparking Power And Resiliency in Kids) is a 12-week program serving children ages 4-18 who have experienced trauma, their siblings, and parents/caregivers. Participants meet in a group setting among peers to understand how trauma has impacted them, to develop coping strategies to build resiliency, and empower one another to have healthy and safe futures. The sibling and parent/caregiver groups work simultaneously using a trauma-focused model to process the traumatic experience, learn effective family communication skills, and better understand the disruption that traumatic experiences can have on daily life.
The next round of S.P.A.R.K. groups begin on Monday, May 14th.
Registration
The next round of S.P.A.R.K. begins on Monday, May 14th. Services are open to residents of any county. Participants are approved via a face to face clinical assessment to determine the appropriateness of services. Snacks are routinely provided in all group services.
Email our Child Abuse Treatment Services Program Coordinator or call 859-538-1641 for more information.
THANK YOU to the following for their charitable support of these programs and belief in our mission to end they cycle of child abuse.
Victims of Crime Acts
United Way of Greater Cincinnati
Fiscal Courts of Boone, Kenton and Campbell Counties in KY
The Butler Foundation
Lisa and Steve Knutson Family Foundation
The Elsa Heisel Sule Foundation
The Carol Ann and Ralph V. Haile, Jr./US Bank Foundation
CHILD ABUSE TREATMENT SERVICES OUTCOMES
Served 499 Children and Adults
Offered 2,125 Hours of therapeutic services.
97% of individuals increased knowledge of how to recognize signs of abuse (parents and children age 8 and above).
100% of children with mental health needs successfully met treatment objectives/goals (children 4-18).
100% of adults successfully met their treatment goals as a result of participation in our program.