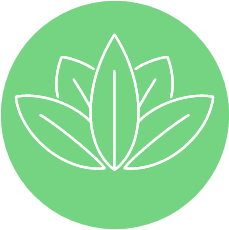 Non-traditional services to help you heal from trauma and live your best life.
At Family Nurturing Center, our Holistic and Wellness Services help give you the tools to overcome this. The service offers non-traditional approaches to healing that are rooted in trauma-responsive care and have an overarching foundational approach to incorporating a variety of interventions to heal your mind, body, and soul. Participants can use these services to complement other more traditional services, such as counseling and medication, or on their own.
We strive to offer a variety of holistic and wellness services with carefully selected instructors who can assist you and your family in your journey towards healing. The schedules change quarterly, and new classes are added on a rotating basis.
Classes offered in the Fall of 2023 are below. Click here to sign up for a class.
Each service is provided free of charge and made possible by a grant through the Victims of Crime Act (VOCA). If you have any questions or need additional information or support to register for any listed service, please call Jenny Smith, Prevention and Wellness Specialist, at 859-525-3200 ext. 220 or email [email protected].
This project was supported by Grant Number VOCA-2022-FamilyN-00106 awarded through the Kentucky Justice and Public Safety Cabinet by the U.S. Department of Justice.