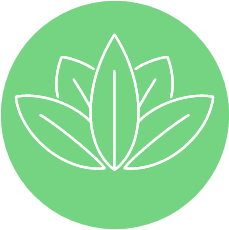 Non-traditional services to help you heal from trauma and live your best life.
At Family Nurturing Center, our Holistic and Wellness Services help give you the tools to overcome this. The service offers non-traditional approaches to healing that are rooted in trauma-responsive care and have an overarching foundational approach to incorporating a variety of interventions to heal your mind, body, and soul. Participants can use these services to complement other more traditional services, such as counseling and medication, or on their own.
We strive to offer a variety of holistic and wellness services with carefully selected instructors who can assist you and your family in your journey towards healing. The schedules change quarterly, and new classes are added on a rotating basis.
Classes offered at the beginning of 2023 are below. Click here to sign up for a class.
Monday Motivation Virtual Yoga
This virtual class will be a keystone to start the week based on different motivational/inspirational quote or idea that will inspire the practice of movement.
Relax, Meditate, Contemplate with Tisa (Monday Meditation Online)
Getting through the dark winter months can be difficult, challenging & stressful. Have you thought about starting a Meditation practice? Here's your opportunity to get some support & join a great group! This class will offer relaxation techniques, Meditation instruction, soothing contemplations to help us develop self care skills. Please join us any week you are able to for a brief vacation from stress.
What's Weighing You Down?
Change your Mind to Change your Body – 6 week online class
The new year turns our thoughts to self-care – better eating habits, exercise, meditation – things like that. This class will focus on the thoughts and feelings we have associated with food. For some of us eating is our comfort, our stress relief, our way to socialize. We will look at our "resolutions" about what we "should" do and focus on what we are ready to do. Learn to let go of what's weighing you down, stop carrying the heavy load, release your pounds of pain. We will support each other as we change our relationship with food and with our body shape & size. Emotional Freedom Techniques, informational talks, self talk, journaling and mindfulness exercises will be included.
Your Next BIG Chapter – 6 Week Online Class
Life Coaching for finding your Authentic Life Purpose
Who do you want to be when you grow up? What's calling you? How are you being called to show up in the world? What is your true work, your true purpose? In this class we will use contemplations, meditation, EFT, self talk, journaling and group support to trust our authentic selves. We know deep inside our hearts that we are here to do something – but we get stuck or sabotage ourselves or procrastinate, etc. So let's get in there and find out what needs to change so you can be happier, healthier and joyful in life!
Self Defense with Sensei Sarah
(Women 16+)
Self-defense can be source of growth and empowerment for women. In this class we will learn about how to be prepared and protect ourselves from unexpected confrontation. Whether it is from a stranger or someone you know and trust, any situation that makes you feel uncomfortable can warrant the need to protect yourself. This class will teach you that you are worth protecting!
Tai Chi with Susan
Tai Chi is a calming and center practice that allows for redirection of feelings to a healthier place. Each week the individuals will learn basic Tai Chi Principles, how to safely perform the forms, and how they can be used as a form of stress reduction.
Express Yoga with Sara
Positive movement of the body brings the opportunity to improve concentration, focus and regulation of the bodies nervous system. Anger management, stress reduction, attention, focus and positive body images are all examples of benefits.
Each service is provided free of charge and made possible by a grant through the Victims of Crime Act (VOCA). If you have any questions or need additional information or support to register for any listed service, please call Jenny Smith, Prevention and Wellness Specialist, at 859-525-3200 ext. 220 or email [email protected].
This project was supported by Grant Number VOCA-2022-FamilyN-00106 awarded through the Kentucky Justice and Public Safety Cabinet by the U.S. Department of Justice.