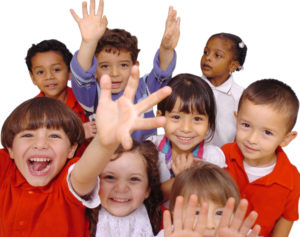 Trauma informed care is a treatment framework that involves understanding, recognizing, and responding to the effects of all types of trauma.  All Family Nurturing Center employees including clinical, administrative and support staff are required to be trained on trauma informed care.
Becoming "trauma-informed" means recognizing that people often have many different types of trauma in their lives. People who have been traumatized need support and understanding from those around them. Often, trauma survivors can be re-traumatized by well-meaning caregivers and community service providers.
Trauma informed care also emphasizes physical, psychological and emotional security for the client and helps survivors rebuild a sense of control and empowerment.  The principles of trauma informed care and trauma-specific interventions are designed to address the consequences of trauma in the individual and to facilitate healing.
Family Nurturing Center greatly appreciates the support  from The Carol Ann and Ralph V. Haile, Jr. Foundation/U.S. Bank Trustee, the Scripps Howard Foundation, The Butler Foundation, and the Fiscal Courts of Boone, Campbell and Kenton counties for funding of our Child Abuse Treatment Services programs and services.
Additional funders include The Kentucky Justice and Public Safety Cabinet and the United Way of Greater Cincinnati. This project is also supported by Grant Number VOCA-2014-Family N-00037 awarded though the Kentucky Justice and Public Safety Cabinet by the U.S. Department of Justice.
The opinions, findings, conclusions, and recommendations expressed in this publication/program/exhibition are those of the author(s) and do not necessarily reflect the views of the Kentucky Justice and Public Safety Cabinet or U.S. Department of Justice.