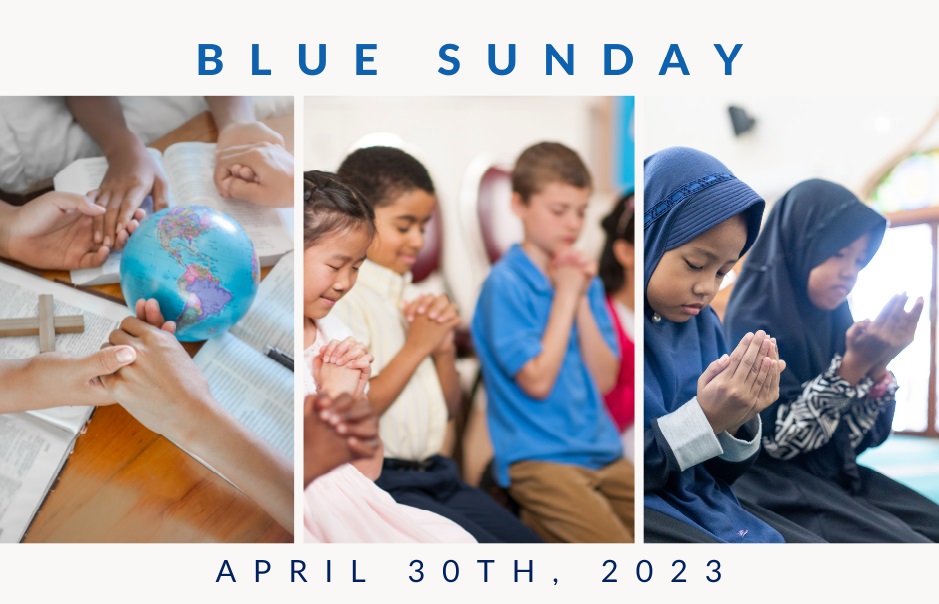 On April 30, 2023 churches of all faiths are asked to join together in a day of prayer to demonstrate their appreciation to those who help abused or neglected children, and to support children and families who have been touched by abuse. National Blue Sunday Day of prayer for abused children began in 1994 with 20 churches but has grown to include over 7.4 million participants on 5 continents.
A church bulletin insert is available for download.
Learn more about faith based initiatives and register your church at www.bluesunday.org.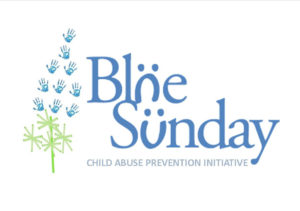 Does your church have a Safe Sanctuaries policy or guidelines to reduce the risk of child abuse?  Do you conduct a reference check and criminal background check on all of your employees and volunteers? Has your church done a proactive self-evaluation to assess policy needs to protect children in the church's care? Are you VBS staff trained to know the signs and indicators of sexual abuse?
Learn ways to protect children and your congregation by hosting a Stewards of Children workshop at your church.  This is a free workshop and one your church and our children cannot afford to miss.
To read a sample Safe Sanctuaries policy created by the General Conference of the United Methodist Church click here.  Another great resource is Crossroads Church's Kids Club Adult application as an example of questions to ask your volunteers.
Check out all of our Blue Ribbon Campaign events and activities