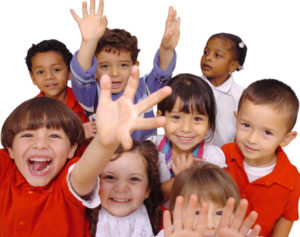 Trauma informed care is a treatment framework that involves understanding, recognizing, and responding to the effects of all types of trauma.  All Family Nurturing Center employees including clinical, administrative and support staff are required to be trained on trauma informed care.
Becoming "trauma-informed" means recognizing that people often have many different types of trauma in their lives. People who have been traumatized need support and understanding from those around them. Often, trauma survivors can be re-traumatized by well-meaning caregivers and community service providers.
Trauma informed care also emphasizes physical, psychological and emotional security for the client and helps survivors rebuild a sense of control and empowerment.  The principles of trauma informed care and trauma-specific interventions are designed to address the consequences of trauma in the individual and to facilitate healing.

The ACE Study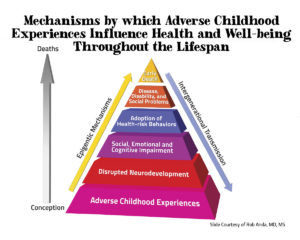 Adverse Child Experiences (ACEs) are stressful or traumatic experiences, including abuse, neglect and a range of household dysfunction such as witnessing domestic violence, or growing up with substance abuse, mental illness, parental discord, or crime in the home. ACEs are strongly related to development and prevalence of a wide range of health problems, including substance abuse, throughout the lifespan. (The Role of Adverse Childhood Experiences in Substance Abuse and Related Behavioral Health Problems, Centers for Disease Control and Prevention.)
The major factor underlying addiction is adverse childhood experiences that have not healed with time and that are overwhelmingly  concealed from awareness by shame, secrecy and social taboo.  The ACE Study provides population-based clinical evidence that unrecognized adverse childhood experiences are a major, if not the major, determinant of who turns to psychoactive materials and becomes 'addicted'.  (The Origins of Addiction by Vincent J. Felitti, MD, Kaiser Permanente Medical Care Program
 "The Link Between Childhood Trauma And Addiction In Adulthood"
Relationships That Heal: Building a Community to Combat Childhood Trauma