Due to health and safety concerns, the 2020 Blue Ribbon Ceremony has been cancelled.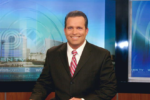 Family Nurturing Center is once again honored to renew our partnership with Tom Gill Chevrolet to host the 2020 Blue Ribbon Ceremony on Friday, March 27th to kick off April as Child Abuse Prevention Month in Greater Cincinnati.
We are excited to welcome Craig McKee, WCPO News Anchor to serve as our featured speaker. Craig will share his own personal story of childhood abuse and how the community as a whole must work together to acknowledge and prevent abuse.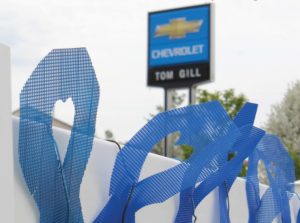 After the ceremony, guests will tie blue ribbons along the white picket fence facing the interstate to serve as a visual reminder of child victims of abuse and neglect.  Guests are also asked to wear blue to the ceremony to join us for a large community photo.  A light buffet reception opens at 11:30 am and the ceremony begins at 12:00 noon.
Florence Mayor Diane Whalen will recognize the winner of our 2020 Children's Art Contest.  Now open to children in 4th through 8th grades in Kentucky and Ohio, the deadline for submissions in March 13th. Download an application form here. 
Check out all of our Blue Ribbon Campaign events and activities