1 event,
Getting through the dark winter months can be difficult, challenging & stressful. Have you thought about starting a Meditation practice? Here's your opportunity to get some support & join a great group! This class will offer relaxation techniques, Meditation instruction, soothing contemplations to help us develop self care skills. Please join us any week you […]
2 events,
Tai Chi is a calming and center practice that can allow for redirection of feelings to a healthier place. Each week participants will learn basic Tai Chi Principles, how to safely perform the forms, and how they can be used as a form of stress reduction.
Life Coaching for finding your Authentic Life Purpose Who do you want to be when you grow up? What's calling you? How are you being called to show up in the world? What is your true work, your true purpose? In this class we will use contemplations, meditation, EFT, self talk, journaling and group support […]
1 event,
Positive movement of the body brings the opportunity to improve concentration, focus and regulation of the bodies nervous system. Anger management, stress reduction, attention, focus and positive body images are all examples of benefits. Exploring breathing techniques, movements through yoga postures and movements of rest and meditation.
1 event,
Virtual Nurturing Parenting Facilitator Training Families in Substance Abuse Treatment & Recovery: April 19-20, 2023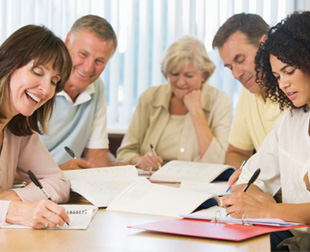 This training is 9:00am-4:00pm Eastern Time Participants will learn: How to help parents explore their childhood experiences, their fears, and their strengths. How to help parents explore effects of substance abuse on themselves and their families, and strengthen their recovery. How to help parents develop self-awareness and build nurturing skills using a variety of techniques […]
1 event,
Our 2023 Prom for A Purpose will be at Hotel Covington North on April 28th! More details to come.